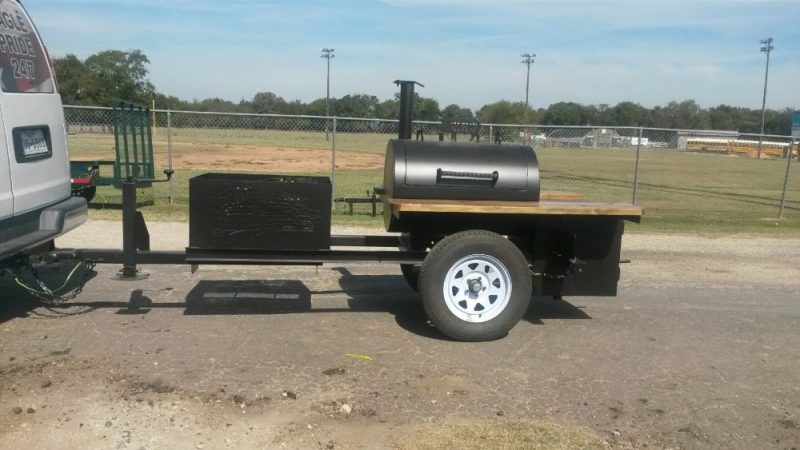 The CP FFA built this smoker for the Help-A-Child Ag Mech Project Show and have donated it to the auction. The show starts at 10:00 am on Saturday, Oct 21 at the Hopkins County Civic Center. The awards for the Help-a-Child Contests will be at 12:15 pm followed by the auction. Come out and join the CP FFA in supporting a great cause.
There will be a total of 11 projects in the show and auction from the students of the CP FFA, SkillsUSA and the FCCLA.
CP FFA Members and the Como-Pickton CISD Administration Team will be cooking in the Help-A-Child Chili Cook-off.
CP FFA = Eagle Pride 24/7